What does "Scale" mean?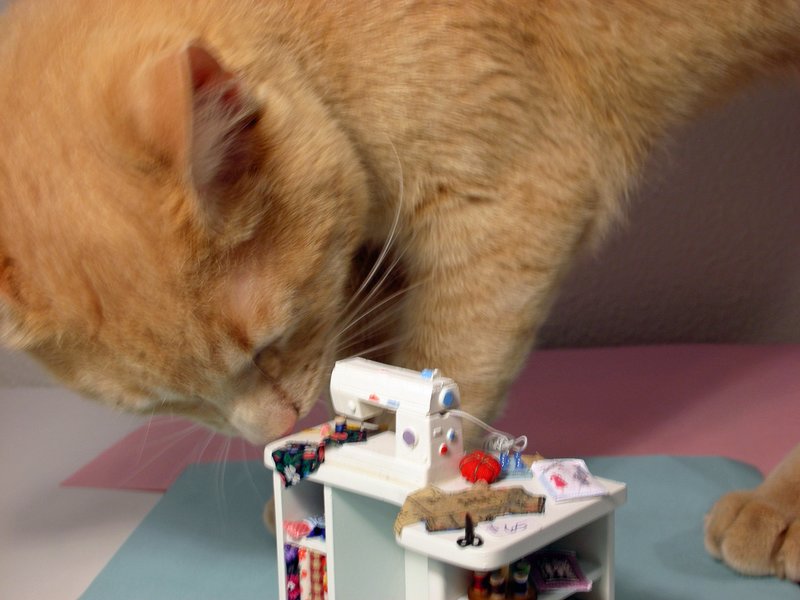 Scale:
The two most popular scales for dollhouse miniatures are 1" scale (or 1/12 scale) and 1/2" scale (or 1/24" scale).
1" scale means that one inch equals one foot.
1/2" Scale means that ½" equals one foot.

A miniature lady, who would be about 5 ½" tall would be comparable to real-life ladies who are about 5' 6" tall.
If a typical room in real life is 8' from floor to ceiling, in 1" scale miniatures that room would be 8" high. However, in a ½" scale house the miniature room would be only 4" high.
There are also other scales to be aware of:
1/4" scale (1/4" = 1 foot)
1/6" Playscale or Fashion Doll (1 1/2" = 1 foot)
1/18" scale (1" = 18")
and the tiniest scale is 1/144" scale (1/12" = 1 foot)
Fashion Dolls or Barbie dolls are about 11" tall and are not considered miniatures. They are "Play scale" (1/6 scale) which is about 1 ½" to one foot. So an 11" tall doll vs. life size would be comparable to a 5 1/2" tall 1 inch scale miniature doll vs. life size. Because not many accessories are available in Playscale, Barbie collectors often use 1" scale miniatures for their scenes even though they're not really made for that scale.
Collectible cars are usually 1/18" scale and look a little too small for 1" scale displays but, again due to a limited availability in the appropriate scale, 1/18" cars are often used regardless.
The scale miniatures you will find featured on this website will be 1" scale, 1/2" scale and 1/44" scale, although most will be 1" scale.